Biography - Steve R. Lopez
Steve Lopez is an Arizona Native with Indigenous roots in Central and Northern Mexico. Growing up in northern Arizona was influenced by his parents and their military and medical professions. As a result, in his youth, Steve was introduced to the challenges of pain and stress.
His life experiences were much like the ups and downs of his youth, from the top of Mammoth Mountain, the San Francisco Peaks to the bottom of the Grand Canyon, the arid Death Valley, and the Sonoran Desert. In those indestructible years of youth, he experienced "minor" injuries that, in their way, grew and invaded various areas of his body as he matured. There were bumps and bruises along the way, and his contacts with mother earth were more physical than spiritual. The strains and sprains from it all began to come alive in his body. This awakening was the catalyst for his desire to manage paralyzing aches, excruciating pains, and immobilizing discomfort without dependence on prescription medications. Today his mission is to awaken the healer within, awaken the imagination, integrate with energy, and discover the spirit within to strengthen transpersonal healing for a self-managed, pain-less, stress-less future.
Upon graduation from the University of Arizona in Tucson, Steve settled in Phoenix, where he retained various professional positions and returned to school to earn an MBA at the University of Phoenix with the assistance of self-hypnosis and meditation to manage any stress. Steve gained considerable knowledge and understanding from the various adventures and misadventures he trekked. All the while being active in many volunteer organizations, learned countless skills, and earned numerous awards. To Awaken the Healer Within, he honed his self-hypnosis skills, Reiki, meditation, faith healing, and Emotional Freedom Technique (tapping) to reduce his pain, stress, and reliance on medication. He became a member of the Chronic Pain Support Group at HealthSouth Valley of the Sun Rehabilitation Hospital, now Encompass Health, hoping to find relief. Later became a guest speaker and supporter of the group. His interest in the healing arts increased. Steve trained in Usui Shiki Ryoho, became a Reiki Master/Teacher, a Certified Clinical Hypnotherapist, completed the 350-hour Clinical Hypnotherapist Program and the Transformational Life Coaching program at the award-winning Southwest Institute of Healing Arts.
Steve has been studying pain, its management, associated ailments, and ways to live painlessly with the minimum of medication for the past 11 years. His own "pain pill" story has been the driving force behind the fury to take control of his health and manage his life, pain, stress, and medication. He is a member of the International Association of Reiki Professionals®, a certified Transpersonal Hypnotherapist by the National Association of Transpersonal Hypnotherapists, American Board of Hypnotherapy. He is a certified Hypnotherapist and member of the International Medical and Dental Hypnotherapy Association, the largest Hypnosis Association focusing on Hypnosis in Health Care. A Certified Clinical Hypnotherapist and Certified Master Hypnotic Coach through the American Council of Hypnotist Examiners, A.C.H.E., a Certified Stress Management Consultant, and a member of the International Association of Counselors and Therapists. Steve is Currently in the Certification process of the emerging neuroscience-based field of NeuroSensory therapeutic techniques.
He was a volunteer (until Covid 19) at Banner Estrella Medical Center. He followed his passion for sharing with patients, family members, and staff the knowledge and skills he is blessed with. Steve says, "Awaken the Healer Within. The most powerful healer is within you".
I believe Reiki and Hypnotherapy can help heal, reduce, and alleviate pain, anxiety, suffering, and much more. It is the creative subconscious power within the individual that does it. These Complementary Alternative Therapies DO NOT REPLACE conventional medicine, they work with, and in conjunction with the stuff, your doctor suggests and prescribes. Always inform your primary care physician of your receiving these sessions.
Steve is a member of the Guided Imagery Project sponsored by the Southwest Institute of Healing Arts. As a volunteer, he provides Guided Imagery and Reiki to patients in Banner Estrella Medical Center in West Phoenix. He offers his Complementary Therapies skills to patients throughout the hospital, including Cardio and Pulmonary rehab, dialysis, pre-op, post-op, emergency services, cancer treatment, and even to the hospital staff.
The client is the principal-agent in his own healing
And my assignment is. . .
Helping clients to become the principal agent in their own healing
These complementary, integrative techniques, protocols, and programs do not replace the services of medical and mental healthcare professionals
Quizzes
PLEASE NOTE: (see lower right-hand corner for example https://www.hypnosisalliance.com/imdha/index.php )
How's your Memory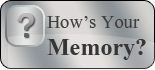 Do You Have A Healthy Body Image?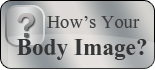 The beautiful thing about learning is that no one can take it away from you.
B. King - 1925 – 2015  Singer/Songwriter
I continue to study and learn so that I can use various Alternative Therapies to help my clients.
The beautiful thing about learning is that no one can take it away from you.
– B. B. King 1925 – 2015 Singer/Songwriter